CBD Extract Wholesale Supplier
CBD Distillate | Crude CBD Oil
Bulk CBD Distributors is a premium CBD extract wholesale supplier for items such as crude oil, and distillate. We take rigorous measures to ensure the quality of our product and the integrity of our process, so our wholesale and bulk clients can count on the same great product with each shipment. Contact us today to learn more about the high-quality extracts and concentrates that we have to offer.
Buy Wholesale CBD Concentrates & Extracts
Bulk CBD Distributors is a leading CBD concentrate wholesale supplier and extraction company. Using state of the art ethanol extraction, and molecular distillation. We are a commercial scale supplier of CBD crude, distillate, and isolate, for all your manufacturing needs. With labs in Colorado and Nevada, as well as Puerto Rico and Colombia, we process high quality concentrates and extracts in bulk quantities to be sold at a wholesale value that can be used for products of multiple varieties. We are a fully integrated CBD production and manufacturing company, this means we control the entire process. Starting with the best seeds, extracting from our own specially sourced hemp rich in CBD as well rare and unique naturally occurring cannabinoid compounds. We process thousands of pounds of bulk biomass per day, and use the latest equipment to ensure you receive the best concentrates and extracts on the market. We third party test all of our compounds to ensure a consistent raw material for your products.
Our wholesale CBD Distillate comes in two options, one is a golden oil that contains between 75-85% CBD plus an assortment of additional cannabinoids. The distillate will contain THC. We also provide broad spectrum distillate that has gone through chromatography and is THC free.
CBD Crude
Our Full Spectrum crude oil is between 55-65% CBD depending on the strain of the biomass extracted. It contains an assortment of additional cannabinoids as well as chlorophyll and other organic compounds, including trace amounts of THC. It is delivered decarboxylated and solvent free.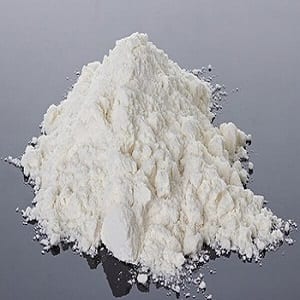 Our wholesale CBD Isolate, 99% pure crystallized CBD. It is the isolated CBD molecule in crystalline form and contains no other cannabinoids or THC. We make sure there are no residual solvents in the isolate. It is perfect for a consistent stable source of CBD in your consumer products.  Ask us about our water-soluble isolate as well.
Premium Bulk CBD Extracts Are Our Specialty
Our CBD extraction and concentration processes are high quality, as is the refined product that results it. Premium CBD extracts and concentrates in wholesale and bulk quantities are our specialty. We will provide COA's upon request for any of our products. We sell only to manufacturers, labs, suppliers, and distributors. We are wholesale and bulk sales only.
Request Pricing for CBD Extract
"*" indicates required fields