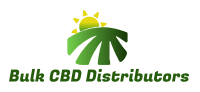 Bulk THC Free Distillate Supplier
Your premier source for THC-free (T-Free) distillate. Our T-Free distillate, meticulously sourced and refined, ensures you reap all the benefits of cannabinoids without the THC content. Ideal for those looking to create products that cater to customers keen on avoiding THC, our T-Free distillate provides a perfect blend of potency and purity. Begin your journey with Bulk CBD Distributors' T-Free distillate today.
THC Free Distillate Oil Manufacturer
At Bulk CBD Distributors, we understand the growing demand for THC-Free products in the dynamic cannabinoid market. We are proud to offer T-Free distillate, carefully crafted through a thorough refinement process. This process involves removing all traces of THC while preserving the integrity of other beneficial cannabinoids. The result is a product of unmatched purity, allowing for the creation of cannabinoid-rich offerings without the concern of THC content. Our commitment to quality and consistency ensures our T-Free distillate meets the strictest industry standards, providing you with a reliable ingredient for your products.
No Results Found
The page you requested could not be found. Try refining your search, or use the navigation above to locate the post.
Wholesale THC Free Distillate Supplier
As a leading Wholesale THC-Free distillate supplier, Bulk CBD Distributors is committed to providing the highest quality of T-Free distillate for your business needs. We understand that the key to your product's success lies in the purity and consistency of the ingredients. That's why we source our distillate from meticulously vetted growers, using advanced extraction and refinement techniques to ensure all traces of THC are removed. Despite the rigorous process, we manage to preserve the beneficial cannabinoids that your customers seek. With Bulk CBD Distributors, you're not just getting a supplier, you're gaining a trusted partner committed to propelling your success in the booming cannabinoid industry.
Request Pricing for THC Free Distillate
"*" indicates required fields
THC Free Distillate Frequently Asked Questions
Understanding T-Free Distillate: Your Questions, Our Answers
What is THC Free distillate?
T Free distillate, also known as THC Free distillate, is a hemp extract that has undergone additional processing to remove all traces of THC. It primarily contains other cannabinoids such as CBD, CBG, CBN, and terpenes.
How is T Free distillate made?
T Free distillate is made through a distillation process that refines and purifies hemp extract. Special techniques are used to completely remove THC while preserving other beneficial cannabinoids and compounds.
What's the difference between T Free distillate and Full Spectrum distillate?
The main difference is the THC content. Full Spectrum distillate contains all cannabinoids, including THC, while T Free distillate has had all THC removed.
Is T Free distillate psychoactive?
No, T Free distillate does not contain THC, the psychoactive compound found in cannabis, and thus will not produce a "high".
How can I use THC Free distillate?
T Free distillate can be consumed directly, added to foods or drinks, formulated into oils, tinctures, or topicals, or even vaped.
Is T Free distillate legal?
Yes, as long as it is derived from hemp and contains no THC, T Free distillate is legal under federal law in the United States. However, local regulations may vary.
What are the benefits of T Free distillate?
T Free distillate offers many potential benefits associated with cannabinoids like CBD, such as relief from pain, inflammation, anxiety, and more, without the risk of consuming THC.
Does T Free distillate have any side effects?
T Free distillate is generally well-tolerated, but some people may experience mild side effects such as dry mouth or drowsiness, particularly at higher doses.
How can I tell if a product truly is T Free?
Always look for products that provide third-party lab test results, also known as Certificates of Analysis (COAs). These will confirm that the product contains no detectable levels of THC.
Where can I buy T Free distillate?
T Free distillate can be purchased from various online retailers or local stores. Ensure to buy from reputable sources that provide third-party lab testing for product purity and potency.
Are you ready to elevate your product line with our high-quality THC-Free distillate? Reach out to us at Bulk CBD Distributors today. Our expert team stands ready to assist you, answering any questions you have and guiding you through your order. Don't miss out on providing your customers with the THC-Free options they desire. Make your purchase today and let us support your success journey!