CBD Biomass
Premium Cannabidiol Biomass
Are you looking for high yielding wholesale CBD biomass for your processing? Does your lab require American grown organic hemp with high percentages of CBD? Bulk CBD Distributors is consistently producing some of the highest quality bulk cannabidiol biomass for sale to meet your processing and manufacturing needs. When you're looking for a CBD biomass supplier, we're here to help.
Reach out today and get a quote on your upcoming order.
Bulk CBD Biomass Strains For Sale

Check out our current offerings for wholesale CBD biomass strains. All of our Cannabidiol strains are lab tested and the result of premium bulk CBD plant stock from our farms for extraction. Our proprietary CBD hemp strains have been cultivated after years of genetic refinement, from seeds to plant, with resulting products including great concentrates that are rich in multiple cannabinoids and terpenes. If you need high quality CBD biomass for hemp products we encourage you to send an email, fill out a form, or give us a call, to let us know what you are looking for. One of our team will be happy to help you acquire the proper strain and quantities in the time you need.
Abbacus
The Abbacus strain of hemp is one of our go to high CBD content hemp flower crops. These premium CBD buds are grown right next to the Rockies in Colorado. We love the way it processes. Abbacus has good CBD content, and runs well when milled. If you need a consistent wholesale CBD flower supply for your products, Abbacus is a great option.
COA: 16%
RUNS: 11%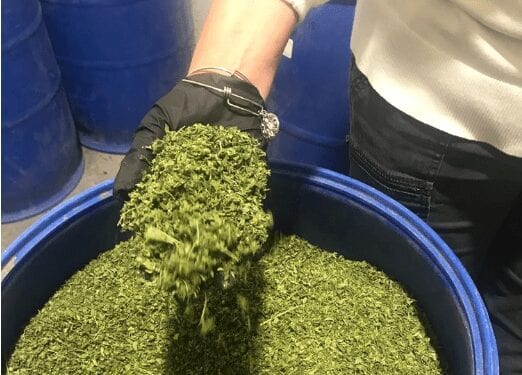 Space Candy Special Sauce
Space Candy Special Sauce is top shelf hemp flower that performs well from start to finish. Test the biomass before and after processing for high CBD content. From the Rouge Valley, some of Oregon's finest CBD hemp buds. We wish all our material ran like this. Space Candy Special Sauce is currently available.
COA: 19%
RUNS: 16%
RDM
From one of our favorite CBD hemp farms and producers of premium hemp material, RDM runs consistent and makes for a great source of biomass for any purpose. From up in the Rocky Mountains this CBD hemp biomass is grown with great care. Not too far from Aspen, in the great state of Colorado where hemp farming is growing fast.
COA: 14%
RUNS: 11%
Wholesale Cannabidiol Biomass for Extraction
We don't just sell any flower or biomass, we only sell biomass we have grown and processed in our own facilities that are maintained with the highest standards. Making sure to only select specific CBD hemp strains that extract well and have at least 10% CBD content. Not 10% on the COA, but 10% extracted. We take our extra biomass that we cant process and sell it in the open market.
Bulk Hemp CBD Biomass Supplier
Bulk CBD Distributors has access to millions of lbs of high quality USA grown hemp that can also be processed or sold as wholesale CBD flower. We obtain hemp plant material from our own national and international farms as well as though our farm partners. We consistently produce and seek specific strains which yield high levels of Cannabidiol, also known by it's acronym, CBD. These CBD hemp plants will also have significant cannabinoids. We can help you rest assured of quality because we also create our own concentrates and extracts like our bulk CBD isolate. Quality is the foundation.
Request Pricing for Wholesale CBD Biomass
Best Wholesale CBD Biomass & Bulk CBD Biomass For Extraction
Wholsale CBD biomass produced by our CBD farms and shipped to you. Certified Cannabidiol hemp biomass in bulk for manufacturing from Bulk CBD Distributors.
Product SKU: bcbdcb1
Product Brand: Bulk CBD Distributors
Product Currency: USD
Product Price: 500
Product In-Stock: InStock