Bulk CBG Seeds for Farming & Industrial
Wholesale Cannabigerol Seeds for Farming & Industrial Hemp Production
The hemp geneticists at Bulk CBD Distributors have rigorously refined the genetics that have become our proprietary CBG seeds for farming and industrial use. Our Cannabigerol seeds and genetics are a premium resource when looking to farm or manufacture CBG products.
Buy Bulk CBG Seeds & Hemp Genetics
Bulk CBD Distributors has an expert team with more than 3 decades of hemp breeding experience. They have created the best high percentage CBG cannabis below available only in feminized strains. Currently offering some of the best wholesale CBG hemp seeds on the market for the 2019 and 2020 growing season. Bulk CBD Distributors is a premium choice when it comes time to find a bulk CBG hemp seed supplier for your farm or grow operation. Our award winning team and the high CBG genetics we've produced are some of the best in the global industry. Farmers and manufacturers use our premium genetics to breed for flower and even their extracts and concentrates.
No Results Found
The page you requested could not be found. Try refining your search, or use the navigation above to locate the post.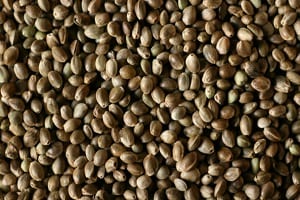 Hempress 4 Cannabigerol Seeds
Oregon Cherry (Z7 x Z6) X Abacus
Our Hempress 4 Cannabigerol seeds are of the highest quality available. A team of elite hemp geneticists took painstaking time to develop the product offered here.
CBD: 12%
THC: Less than .3% Delta 9
Yield per plant: Med/High
Height: 120-160cm
Flower Time: 7/8 Weeks
Minimum Order: 5000 Seeds
Feminized Seeds For CBG Hemp Farming in Stock
 With tireless effort the team has been able to create only self pollinated feminized CBG seeds. These genetics can be a great foundation for creating stable stable hemp plants and CBG flower or biomass. If you're looking for high quality genetics to farm your land for CBG or hemp, then our bulk CBG seeds are a great option. Our feminized CBG hemp seed is produced in controlled greenhouses to eliminate cross contamination. Using stable breeding stock to eliminate as many possible variables as we can. Our female to male ratios are consistently 99%. Even with these results it's important to check your plants closely during the flowering phase as a single plant can pollinate a large area.
Request Pricing for Wholesale CBG Seeds & Genetics